Women's History Month 2021
A celebration of Women's History Month, featuring books, articles, videos, streaming movies and websites. Women's History Month honors the social, economic, cultural and political achievements of women. This special month began over a century ago, with International Women's Day (IWD), which is celebrated annually on March 8th. IWD is an official holiday in many countries, including Afghanistan, Armenia, Azerbaijan, Belarus, Burkina Faso, Cambodia, China, Cuba, Georgia, Guinea-Bissau, Eritrea, Kazakhstan, Kyrgyzstan, Laos, Madagascar, Moldova, Mongolia, Montenegro, Nepal, Russia, Tajikistan, Turkmenistan, Uganda, Ukraine, United States, Uzbekistan, Vietnam and Zambia. Diverse local activities, ranging from political rallies, business conferences, women's craft markets, theatrical performances, fashion parades, and more, connect women from all around the world.
Theme of International Women's Day 2021: Choose to Challenge
We can choose to challenge and call out gender bias and inequity. We can choose to seek out and celebrate women's achievements. Collectively, we can all help to create an inclusive world.
When did International Women's Day begin?
IWD has been commemorated for over a century, with the first gathering held in 1911, when more than one million women and men attended rallies campaigning for women's rights to work, vote, hold public office, and to end gender discrimination. But later that month, the tragic 'Triangle Fire' in New York City took the lives of more than 140 working women, mostly Italian and Jewish immigrants. This event drew attention to working conditions and labor legislation in the United States, which became a focus of subsequent International Women's Day events.
Important Events in U.S. Women's History
May 29, 1851: Sojourner Truth delivers her "Ain't I a Woman" speech - Born a slave, and after she gained her freedom 1827, Sojourner Truth became a well- known anti-slavery speaker. During the historic Ohio Women's Rights Convention in 1851, Truth delivered her famous "Ain't I a Woman" speech.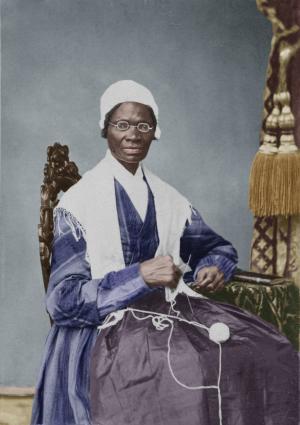 August 18, 1920: Women win the right to vote - After a 72-year-long fight, the 19th Amendment finally passed, and on August 18, 1920, women's suffrage was ratified, granting women the right to vote in the U.S.
June 10, 1963: The Equal Pay Act passes - Despite the opposition of powerful business groups such as the Chamber of Commerce and the Retail Merchants Association, Congress passed the Equal Pay Act as an amendment to the Fair Labor Standards Act of 1938. The Equal Pay Act, which aimed to abolish the wage discrimination against women, was signed on June 10, 1963 by President John F. Kennedy.
July 10, 1971: Gloria Steinem, Bella Abzug, and Betty Friedan form the National Women's Political Caucus - The caucus was formed to support, recruit and train women seeking a space in public office. The organization's mission is to improve the status of women by giving them a voice in government. Later that year, Gloria Steinem started Ms Magazine, which focused on women's issues.
September 25, 1981: Sandra Day O'Connor becomes the first woman appointed to the U.S. Supreme Court -Sandra Day O'Connor was nominated by President Ronald Reagan to the U.S. Supreme Court, and she was sworn in on September 25, 1981 as the 102nd justice, making her the first woman justice in Supreme Court history.
June 18, 1983: Sally Ride becomes the first American woman in space - Women not only were making history on earth, but also in space. On this date, Mission Specialist Sally Ride launched into space on the shuttle Challenger, with the rest of the NASA crew.
January 20, 2021: First female Vice President - Kamala Harris became the first American woman Vice President of the United States. She is also the first African American and first Asian American Vice President.